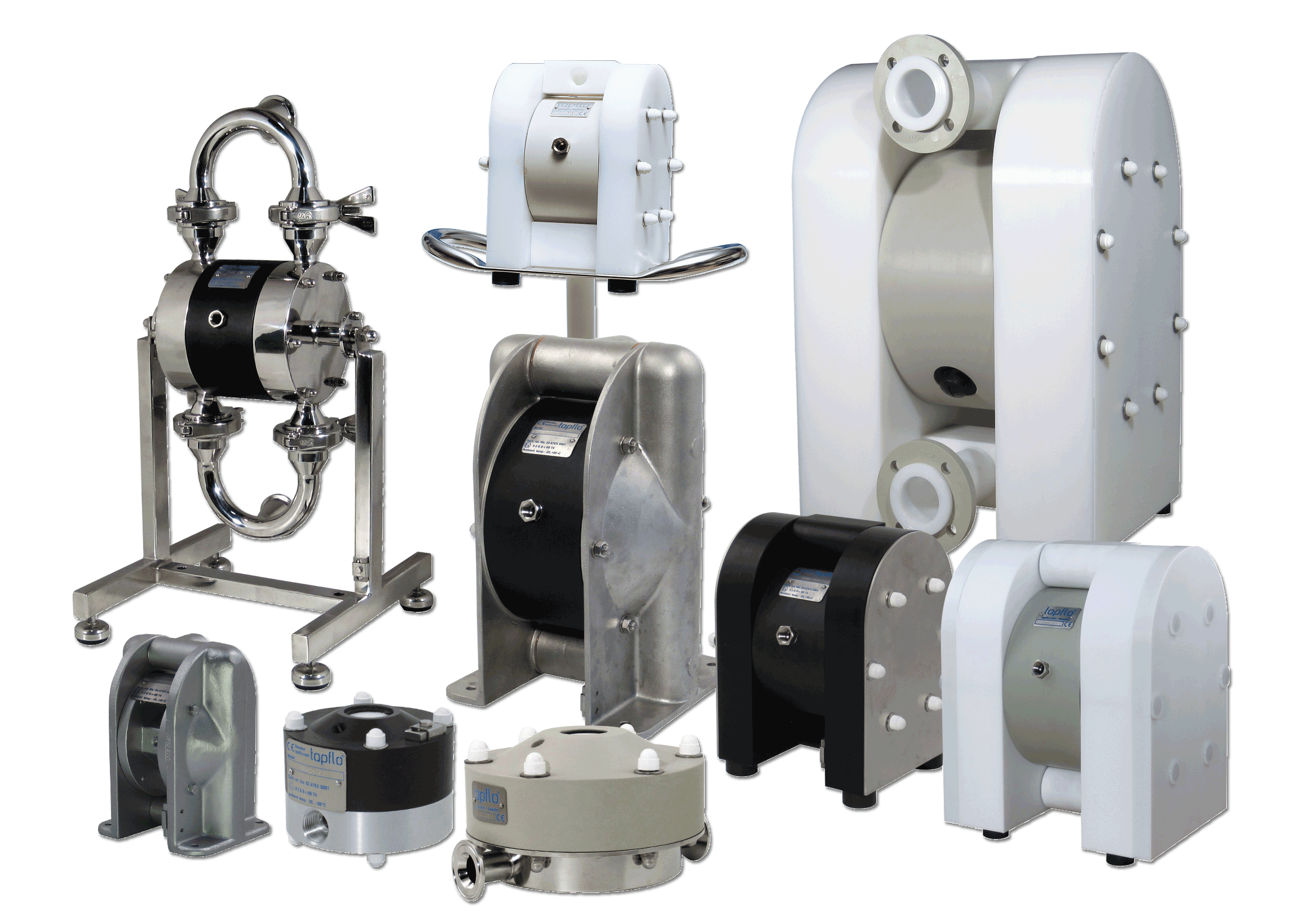 AODD pumps
Tapflo is an independent, Swedish, family owned, manufacturer and global supplier
of air operated diaphragm pumps, centrifugal pumps and other industrial process equipments.

The company was founded in Kungälv, Sweden in 1980 and has since then been working with design and manufacture of thermoplastic, metal and sanitary series diaphragm pumps and also with complete range of centrifugal pumps and industrial equipment. After years of dynamic development the company evolved into Tapflo Group with worldwide operations. Tapflo Group is represented by own companies and independent distributors all over the world on 6 continents.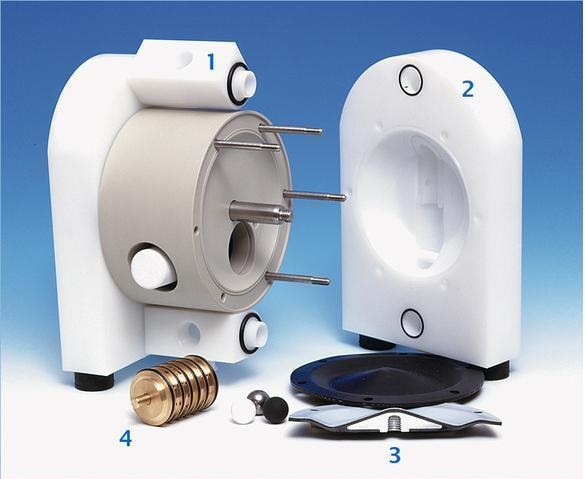 Pumps made from PE ( Polyethylene) plastic material can withstand 6-7 times more corrosion than PP ( Polypropylene) plastic. With the above facts, making this pump series suitable for handling abrasive sludge etc. . PE plastic is resistant to most harsh chemicals such as concentrated acids and alkalis. Maximum liquid temperature is 70°C.
PTFE (Virginpolytetrafluorethylene) is a thermoplastic polymer that is highly resistant to corrosive chemicals. Pumps made from PTFE material are used to pump extremely strong acids, for example nitric acid… Maximum fluid temperature up to 100°C.
Features and benefits:
Made from PE plastic that is 7 times better than the durability of PP plastic.
Very durable because it is molded into a solid block
The pump is made from PTFE so it can pump harsh chemicals.
A/ The PE & PTFE pump range:
TR9 - 11 l/min, 1/4"
TR20 - 24 l/min, 3/8"
T50 - 60 l/min, 1/2"
T100 - 125 l/min, 1"
T200 - 330 l/min, 1 1/2"
T400 - 570 l/min, 2"
T800 - 820 l/min, 3"
Application:
Chemistry: Acids, alkalis, alcohol, solvents, latex, emulsions
Food: CIP fluid, flavouring, pigments
Pulp & Paper: Glue, slurries, adhesives, dispersions, resins, sodium silicate, titanium oxide
Surface conditioning: Electroplating baths, various acids, solvents, anodic sludge, varnish, enamels
Water treatment: Sludge handling, filter press applications, neutralization and flocculants
Electronics: Carrier fluids, ultra pure liquids, electroplating solutions, mercury, solvents
Print & paint: Glue, additives, varnish, ink, paint, latex, acid, resins, pigments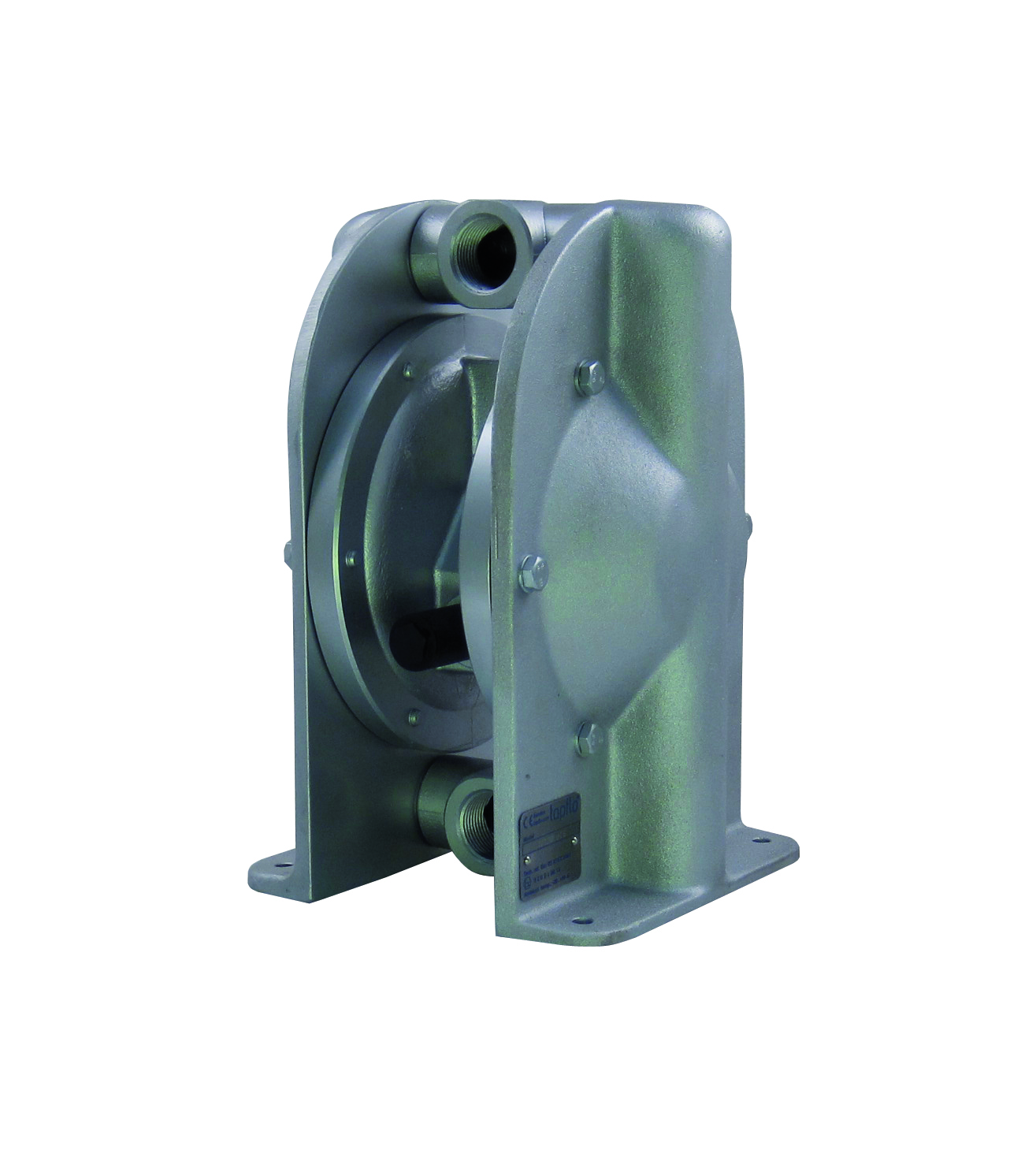 B/ The metal pump range
T25* - 26 l/min, 1/2"
T70 - 78 l/min, 3/4"
T120 - 158 l/min, 1"
T220 - 330 l/min, 1 1/2"
T420 - 570 l/min, 2"
T820 - 820 l/min, 3"
Typical applications
Workshop: Oil, fat, solvents, water, cooling fluid, lubricants
Print & paint: Glue, additives, varnish, ink, paint, latex, acid, resins, pigments
Mining & construction: Adhesives, sump, dewatering, coal sludge, pastes
Ceramic industry: Abrasives, glaze, water, enamels, clay
Chemistry: Acids, alkalis, alcohol, solvents, latex, emulsions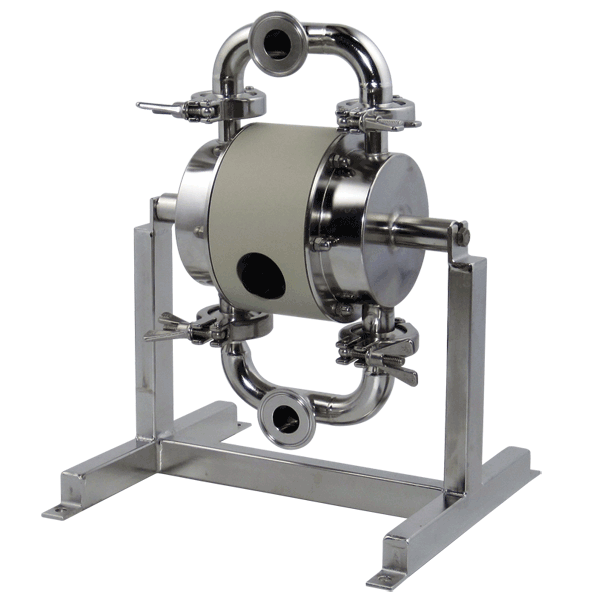 C/ The sanitary pump range
T30 - 28 l/min, 1"
T80 - 78 l/min, 1"
T125 - 155 l/min, 1 1/2"
T225 - 330 l/min, 2"
T425 - 570 l/min, 2 1/2"
T825 - 820 l/min, 3"
Typical applications
Dairy products: Milk, cream, yogurt, cream cheese, melted cheese
Grossery: Ketchup, mayonnaise, tomato products, mustard
Beverages: Flavours, colouring, fruit juice
Bakery: Dough, ingredients
Brewery:Beer, flavours, colouring, wort
Hygiene; Soap, toothpaste, shampoo
Cosmetics: Cream, alcohol, perfume
More information please visit at website: www.tapflo.com