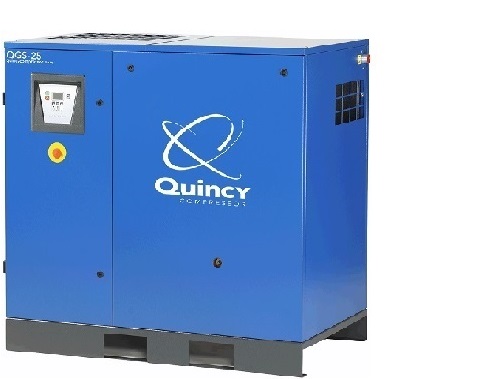 Quincy QGF Series (7.5-30KW)
Quincy Screw Compressor
QGF Series (7.5-30KW)
·7.5KW~30KW
·1.2 m3/min~5.1 m3/min @8Bar
Quincy QGF – Product Features:
Compact design, small footprint , ease of installation.

Quiet operation, better working environment.

Wye-delta starter reduces Peak Demand Charges( QGF11-30kW )

IP 54 TEFC motor, Class F insulation,380V/50HZ

Ease of maintenance, minimized downtime to reduce service cost.

Oversized coolers. High efficiency heat exchangers also ensure reliable operation in ambient temperatures up to 46℃

Total system protection for peace of mind.Unmanned monitoring.