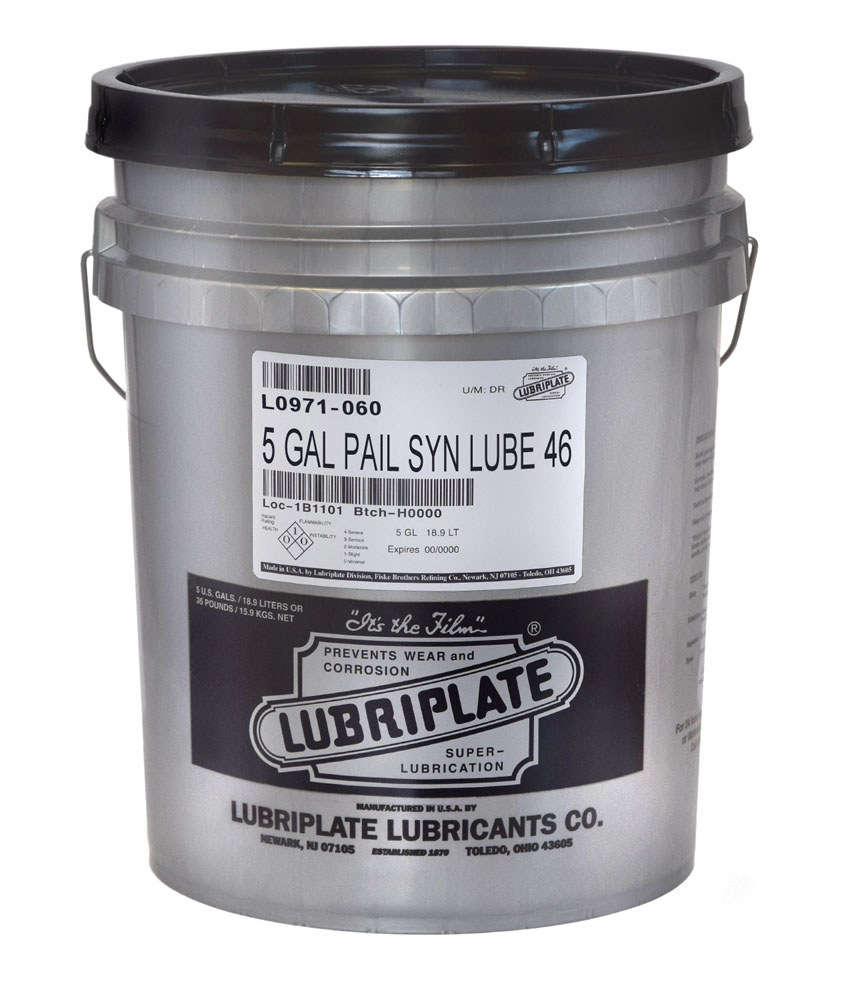 Synthetic Fluid Syn Lube 46, 48
Syn Lube Air Compressor Oil 46, 68 is a fully synthetic (polyalphaolefin - PAO) high performance, special oil free of zinc (this component is a causative agent of shaft wear and deposits in the system), with excellent properties. Excellent thermal and oxidation stability for extended oil life, built specifically for screw and vane compressors.
The oil is also recommended for centrifugal compressors to help reduce power consumption.
Thanks to its 100% synthetic base oil formulation and premium additives, the oil's service life is up to 8000 hours under normal operating conditions.
ADVANTAGES
LUBRIPLATE SYN LUBE c provide several advantages over mineral oil based products.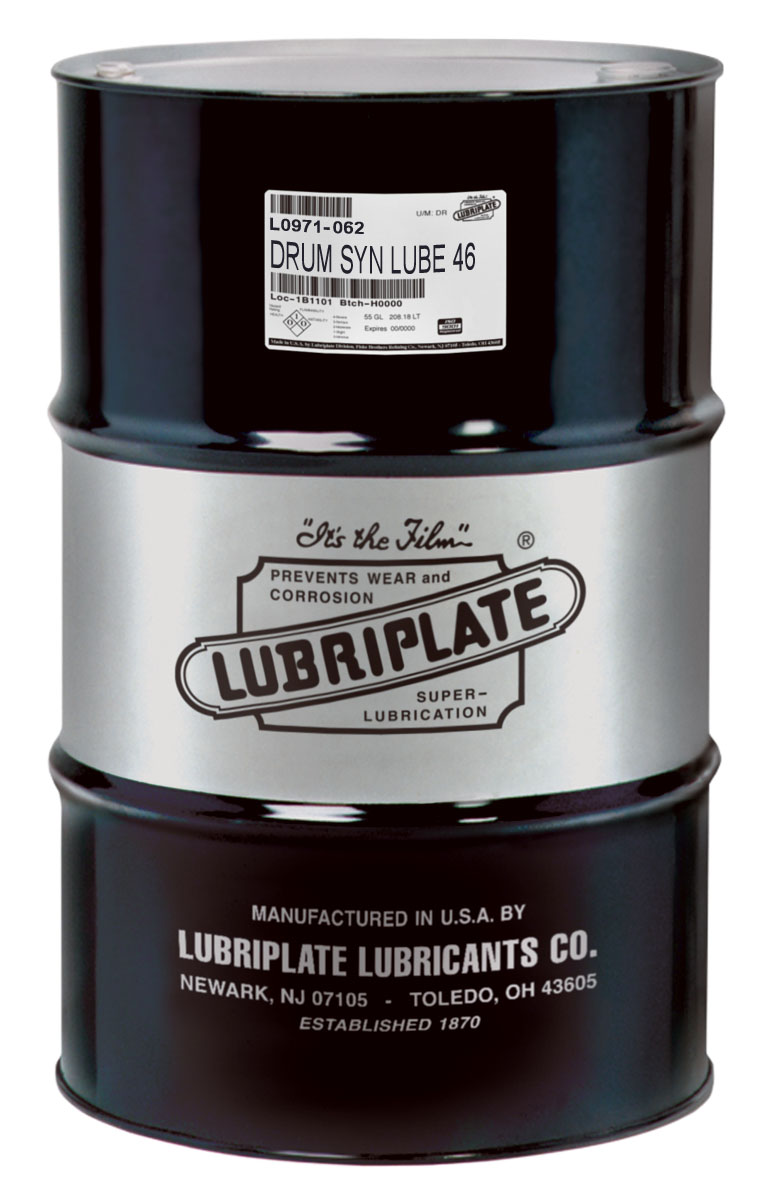 ENERGY SAVINGS
SYN LUBE Synthetic Fluids exhibit high viscosity indexes, excellent lubricity, very low coefficients of friction and superior heat transfer characteristics, resulting in lower operating temperatures and lower power consumption.
EXTENDED DRAIN INTERVALS
Excellent thermal and oxidation stability characteristics increase the service life of the lubricant many times over that of petroleum oils.
Provide outstanding water demulsibility allowing for any water that may have entered the system to be rapidly separated from the SYN LUBE Synthetic Fluids. The water can then be easily drained and emulsion problems can be averted
Generally, intervals of 8,000 hours of compressor fluid service can be achieved, depending on operating conditions.
FLUID/MATERIAL COMPATIBILITY
SYN LUBE Synthetic Fluids are compatible with mineral oil products avoiding time- consuming flushing procedures and allowing conversion to be simplistic. Always consult LUBRIPLATE prior to conversion if compatibility is an issue.
SYN LUBE Synthetic Fluids are recommended for use with high Nitrile Buna-N, Teflon, Viton, Fluorosilicone and Polysulfide elastomers. These fluids are not recommended for use with low Nitrile Buna-N, Neoprene or natural rubber.
APPLICATIONS
LUBRIPLATE SYN LUBE Synthetic Fluids are available in (5) ISO Viscosity Grades (ISO VG 22, 32, 46, 68, and 100) and recommended for many types of rotary screw and rotary vane air compressors. These synthetic fluids are excellent for high temperature bearing and chain applications as well as situations striving for improved efficiency and extended drain intervals. They are also excellent products for centrifugal air compressors, all types of hydraulic systems and turbine oil applications.